NewTrendMag.org:Pictures5
A Palestinian doctor carries the body of Nafez Meshal, two, as the body of Mohammad Aby al-Naja, nine, lies at the morgue of a hospital prior to their funeral in the refugee camp of Rafah 12 November 2002. Meshal and Abu al-Naja, who were among four children wounded by Israeli occupation fire on a house in Rafah in the southern Gaza Strip, have died of their injuries yesterday.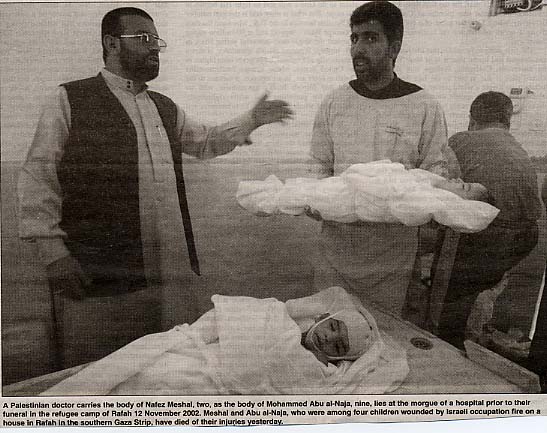 Slaughtered According To Jewish Rites Under American License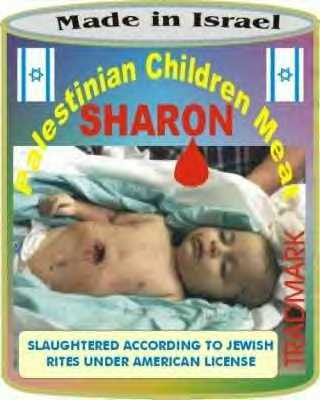 Palestinian woman Amina Zaki Sabbagh, carries the body of her son Ala'a Sabbagh (local leader of Aqsa Martyrs Brigades) during his funeral procession in the West Bank refugee camp of Jenin Wednesday Nov. 27, 2002. Sabbagh, and Imad Nastari (local leader of Qassam Brigades) were assassinated by the Israeli occupation.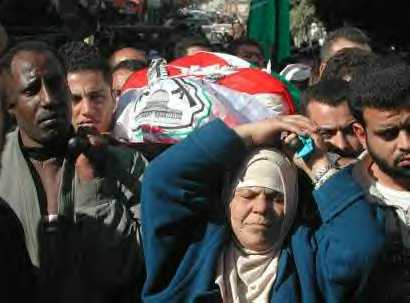 4 month old Iman Hijjo, who was killed at her home on 8 May 2001 by shrapnel from Isreali shelling of her neighbourhood.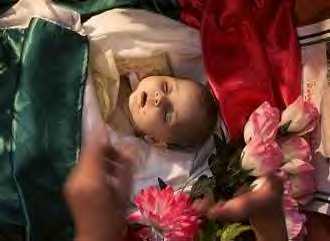 an Iraqi girl after the usa air jets destroyed her home in southern iraq
aljazeera nov.4.02.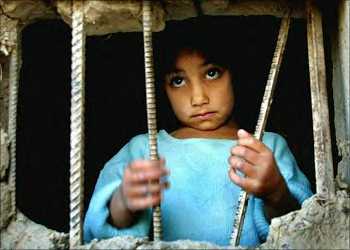 Amal, the mother of Salem al-Shar, 14, who was killed in his home near the Egyptian and Israeli border in Rafah on October 26, 2002 by Israeli tank fire, hugs her son's body during his funeral in the Rafah refugee camp in the south of Gaza Strip.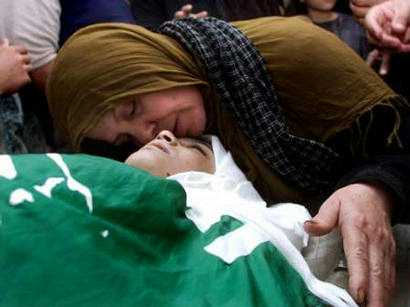 An Israeli occupation soldier points his gun at a Palestinian woman in the West Bank city of Hebron on October 3, 2002.