NewTrendMag.org News # 1984
[ Click on NEWS for back issues ][ OUR BOOKS ][ Contact ][ Previous Issue ]

14 Safar 1444 AH -September 11 2022 Issue # 37, Newsletter #1984

---


Editorial





9.11 and 500,000 Iraqi Children
by Kaukab Siddique, PhD

9.11 was a terrible blow struck by 19 militants sent by Osama bin Laden. They struck high value targets with American planes full of passengers. It was so unexpected that the American power structure almost ground to a halt with economic losses topping more than a trillion dollars.

Although the blow was in broad daylight, the sky was clear, many did not believe it and spun conspiracy theories. Some claimed "the Jews" did it. Others said, Osama was already dead. Others that the US president was Hitler in the making, others that the planes were fake, etc.

Why did the19 attack us? Why did they hate this beautiful country so much?

I went to a non-political organization to read up the reason.

For NINE YEARS, Iraq was under US/UN sanctions and 500,000 Iraqi children died a slow death. Bear with me while i quote briefly from the ICRC:

"1. Health and nutrition

It is the weakest and most vulnerable who suffer from sanctions -- young children, pregnant women, the elderly, and people with chronic diseases.

According to a UN Children's Fund (UNICEF) survey published in August 1999 (Reference number CF/DOC/PR/1999/29),infant mortality in most of Iraq has more than doubled in the nine years since UN sanctions were imposed. In central and southern Iraq, home to 85 percent of the population, the death rate for children under five rose from 56 per 1,000 live births in the period 1984-9 to 131 per 1,000 in 1994-9.

The survey, which was prepared with the Iraqi government and the World Health Organization, did not specifically blame trade sanctions for the crisis which has seen some 500,000 Iraqi children die since the Gulf war. As for the autonomous Kurdish territory of northern Iraq, the survey found that deaths among children under five had dropped from 80 deaths per 1,000 live births in 1984-9 to 72 deaths per 1,000 live births between 1994 and 1999 (after having risen to 90 per 1,000 in 1990-4)(The UNICEF executive director who wrote the report attributed this discrepany to the large amount of international aid pumped into northern Iraq at the end of the war; in contrast humanitarian assistance began to reach central and southern Iraq only after April 1996, when Iraq agreed to the terms of the UN oil-for-food programme.).

For the first time in decades, diarrhoea has reappeared as the major killer of children. The highly specialized Iraqi doctors are now faced with third-world health problems -- malnutrition, diphtheria, cholera -- which they were not trained to handle.

According to UNICEF statistics from November 1997, a third of all children under five are chronically malnourished (UNICEF statistics (Multiple Indicator Cluster Survey (MICS) carried out by Iraq's Central Statistical Organization) from November 1997 showed that 32% of Iraqi children under the age of five were chronically malnourished.). This represents a 72% rise since 1991. Results from a nutritional survey of 15,000 children of the age of five, conducted by the Iraqi Ministry of Health together with UNHCR and WFP in May 1998, show that the level of malnutrition has stabilized since 1997, but that the situation is unlikely to improve substantially unless water and sanitation and other sectors receive larger financial input.

Given the gravity of the nutritional situation, in February 1999 the World Food Programme (WFP) launched a US$21 million appeal to help more than one million people in Iraq suffering from the effects of food shortages and poor water supply, including 200,000 acutely malnourished children (in particular the under-fives). These children have not had proper drinking water or sanitation since they were born."


---


Pakistan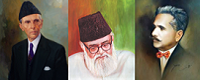 from retired officer Mushtaq Ahmed.

Reaching out into Neglected areas.
Small Group Doing wonders.

Pravalli Welfare Trust.
Flood Relief......update 02 Sept 22.

Due to generous contribution from our brothers and sisters we have been able to reach out to 368 flood effected families in Awaran, Khuzdar, Dera Bugti, Kachhi, Jafar Abad, Naseer Abad, jhal Magsi, Lasbela, Kharan in Baluchistan. Rajan Pur and D G Khan in Punjab. Each family was given Rs 25000. Photos of distribution with donor name on it is shared with donors.

In addition 480 families have been given Rs 5000 each for immediate needs in following areas ..... Ghotki. TMKhan TAY Khan Hydarabad, Umarkot, Kaloi, Badin, Jhudo, Thatha, Dadu, shikarpur, Deplo, umarkot, khipro, jaffar Abad, Nasir Abad, DG Khan, Rajan pur and Malakand.
20 tents and 40 mosquito nets are on their way. 250 food pkgs are being distributed.

For the benefit of our worthy donors it is stated that we have decided support money in three categories. Rs 5000 being given for immediate relief to buy the thing that they need + tent + mosquito nets+ food packages.

Rs 25000 will be given when water recedes and families go back to build houses.

In third phase we will build some houses for widows and most poor among them.

In Baluchistan, DG kan and Rajan pur 25000 help is being given. In Sind after 3 weeks when people go back to their villages, these 25000 will be given.

Your cooperation and support has made all this possible. Thank you very much.
Jazak Allah khair.


---


War News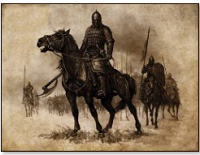 Syria
September 9, 10

Russian air strikes killed 7 civilians and injured 15 west of Idlib city.

Al-Fath al-Mubin hit Assad positions in Latakia and Hama countryside.

In Tel Tamr area [Hasakeh] an SDF sneak attack killed two pro-Turkish fighters Turkey responded with heavy artillery.

Northern Homs Province: Assad regime officer was killed and 3 of his soldiers injured in an attack by gunmen.

Northern Aleppo: Kurdish Communists, SDF, arrested scores of civilians for cooperating with Turkey. One person died under torture.

Assad artillery shelled villages west of Aleppo and in southern Idlib. Islamic group Fath al-Mubeen responded. A sniper killed an Assad soldier.

Turkrey is with Israel and also with Muslims. Double faced.
An Islamic State leader who had taken refuge in Turkey has been arrested after Erdogan carried out a complex intelligence operation to capture him.


---


Nigeria

Random Bombing by Nigerian Air Force
$997 million arms deal from US.

Anka, Nigeria - Aina'u Umaru, 35, held her nine-year-old son Nuhu to her chest outside the mud hut they call home in the Anka community in Zamfara, northwestern Nigeria, and breathed in deeply, fighting to hide her pain as she spoke to Al Jazeera on a Sunday afternoon this June.

In April 2019, a military air raid hit her village, Tangaram, during an offensive against armed groups in the region. The air raid killed Sakinah, one of her six children, left Nuhu with ear injuries, and destroyed her home.

"It is one sad incident that will continue to haunt me," 35-year-old Umaru told Al Jazeera.

She had been 135km (84 miles) away in Gusau the state capital, to enrol in a state welfare programme when she received news of the tragedy.

"Before I got home, she had been buried," she said. "What could be more devastating for a mother than not seeing her daughter in her last moments?"

That Friday in April 2019, Nuhu and his sister Sakinah had joined other children in the village to cheer the aircraft as it passed over the village. It was providing air support for ground troops in the fight against a spate of kidnappings and killings across northwestern Nigeria, part of Operation Hadarin Daji (Hausa for "storming the forest"), launched by President Muhammadu Buhari to dispel the armed groups accused of those crimes.

The sight of the fighter jet sparked hope in the residents of Tangaram that the armed groups were receiving deserved attention.

But the jet shelled the village of just over 1,000 residents instead, blasting away several houses, injuring 17 civilians and leaving six children dead.

Leena Hoffmann, an associate fellow at London-based think tank Chatham House, told Al Jazeera that Nigeria's security forces have not really learned any lessons from fighting Boko Haram to apply to the evolving security situation across the northwest.

"It shows that the Nigerian military is incapable of introspection; of holding itself accountable, and reforming itself to be a civilian protection force," she said.

"As much as territorial integrity is essential," Hoffmann said, "the prioritisation of land over people is a troubling approach to any kind of counterterrorism operations."

For years, US lawmakers had vetoed the sale of ammunition to Nigeria over concerns about possible human rights abuses in its war against rebels. But in April, Abuja received a boost after Washington approved a $997m arms deal to buy 12 AH-1Z Cobra attack helicopters.


---


Libya

Rights groups have called for action after hundreds of Egyptians were taken from their hiding place in a warehouse in eastern Libya and detained.

Some 287 Egyptians, including 90 children, were detained following a raid on a farm south of the city of Tobruk on Sunday evening.

'It is shocking and unfortunate to see children under the age of 12 in such a complicated situation'

- Nour Alwan, Euro-Mediterranean Human Rights Monitor

According to accounts given to the Libya24 website, some of the detainees paid sums amounting to 170,000 Egyptian pounds ($8,800) to smugglers in order to attempt to reach Europe.

Some said they had walked tens of kilometers across the desert to arrive at the warehouse.

Local security officials said the detainees would be transferred to an emergency centre in Tobruk, and would then be deported to Egypt through the Salloum border within the next two days.

The Euro-Mediterranean Human Rights Monitor said in a statement on Tuesday that the incident highlighted the need for authorities to tackle smuggling networks that were exploiting migrants.

"It is shocking and unfortunate to see children under the age of 12 in such a complicated situation," said Nour Alwan, a spokesperson for the organisation.

"In any case, they cannot be held responsible because they are still unable to make decisions and assess matters."

Alwan added that states needed to spend more resources on thwarting "any similar attempts, whether targeting children or adults, in addition to intensifying efforts to create job opportunities and improve the standard of living in the country".


---


Pakistan
9.8

In an intense gunfight in North Waziristan, mujahideen killed 5 Pakistani troops, Dawn reports.

Pakistani military, linked to USA, is busy fighting Muslims who want Sharia law.

The border with Indian occupied Kashmir is silent.


---


Ukraine
Latest is that Ukraine has recaptured 5 towns, 2000 km.. The Russians fled, leaving behind stacks of ammunition,.
Russia says it is "regrouping."


---


Guidance by Sis. Yasmin.

'Assalaamu Alaykum Warahmatulla he Wa Barakaatuhu'.
'The Righteous (will be) amid gardens and fountains of clear-flowing water, their greeting will be
'Enter ye here in peace and security.'

Inline image

[SOURCE~ 'Qur'an'~ Surat Al-Hijr 15 ~ A # 45-46]

Anas (Radiallaahu ta'aala 'anhu) related that...
PROPHET~[Salallaahu 'Alayhi Wasallam] said...
One person from amongst the denizens of
Hell, who had led a life of ease and plenty amongst the people of the world, would be made to dip into fire only once on the Day of Resurrection and then it would be said to him---
'O, son of Adam, did you find any comfort, did you happen to get any material blessing ?' he would reply---
'By Allah, no, my Lord'.

And then that person from amongst the persons of the world would be brought who had led the most miserable life in the world from amongst the inmates of Paradise and he would be made to dip once in Paradise and it would be said to him---
'O son of Adam, did you face any hardship or had any distress fallen to your lot ?'
And he would say---
'By Allah, No, O my Lord never did I face any hardship or experience or any distress.'
*******************************************************
[ Source~Saheeh Muslim ~ 'Hadith' # 1304 ]
and Ahmad in his Musnad (3/203, 253).
Transcribed from: Spiritual Disease and Its Cure, Ibn Qayyim,[ Rahimahullaah]
My ' Salaams ' to all.
Inline image
Y a s m i n.
*********************************
'Never Despair Of The Mercy Of Allah'


---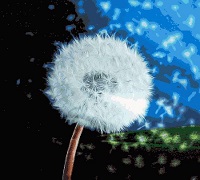 Br. Mansour Ansari
Atlanta's Finest Muslim needs our Help after he Helped everyone else

Brother Mansour Ansari is in the fight of his life. In May 2022, his doctors diagnosed him with glioblastoma, the most aggressive form of brain cancer. With his health rapidly deteriorating, he is in urgent need of nursing care and quality-of-life support.

The Legacy of Brother Mansour

A beloved hero of Atlanta's Muslim community with global friends around the world, Br. Mansour is married to Sr. Kafi Niambi, his loving wife of 51 years. Allah has blessed them with two beautiful daughters and five lively grandchildren.

His decades of sincere service to the Muslim community started with his conversion to Islam in his early twenties. From there, his travels across the world took him to Europe, the Middle East, North Africa, and South Asia, where he warmed the hearts of everyone he met.


---


Please go to Mansour's page on facebook to donate.


---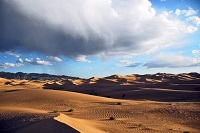 Israeli Navy Stopped Fishing by Unarmed Palestinians.

The Israeli navy ships encircled the Gaza fishermen sailing in the Khan Yunis coast in the south of the Gaza Strip before opening machine gunfire and flares toward them.

Likewise, fishermen sailing across the Rafah coast, also in the south of the Gaza Strip, came under attack from the Israeli navy.

No injuries were reported in either attack, but the fishermen had to cut their work short and return to the shore to avoid being hit or detained by the Israelis.


---


What should US Muslims do?

Jamaat al-Muslimeen urges readers to stop buying from any business which supports Israel.

Buy from Muslim and Black businesses.

Br. Rich has a boycott list on New Trend's web site.
[ boycott.htm ]

Political Prisoners :

FreeZiyadYaghi.info

Civil Discord Show


---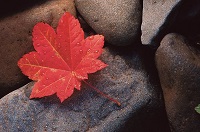 China
Teaching Qur'an at Home is a "crime."

A Uyghur father and son in northwestern China's Xinjiang province are serving prison sentences for taking part in "illegal" religious education at home, a Uyghur who has knowledge of the situation said.

Memet Musa, a 50-year-old religious cleric from Lenger village, Keriye (in Chinese Yutian) county in Hotan (Hetian) prefecture, and his 20-year-old son, Osman Memet, were sentenced to prison in 2018 because the father taught the Qur'an to his son, said the source from Keriye, who now lives in exile.

Musa was known for his public cautiousness and to not cross the lines drawn by the Chinese authorities when it came to religion, the source said. When Musa was asked by others to teach the Qur'an, he politely declined by saying he was a poor teacher.

But he taught his son the Qur'an and the basic teachings of Islam to fulfill what he viewed as his role as a father, said the Uyghur in exile, who declined to be named out of fear of reprisal by the Chinese government.

Chinese police in 2017 arrested Memet for reciting suras, or sections, from the Quran at several funerals in the community, the source said.

During his interrogation, Memet told police that when he was a child, he learned to recite the Quran from his father and not from people considered by authorities to be suspect, said the Uyghur in exile. But police still considered the teachings to be a crime, the source said.

Chinese authorities have punished large numbers of Uyghurs and other Turkic minorities in Xinjiang during the past five years for taking part in "illegal" family-based religious education from community religious figures, according to leaked Chinese government documents and accounts of former detainees from so-called "re-education" camps.

Authorities also have arrested and jailed other young Uyghurs for receiving religious instruction from their parents or grandparents, according to the documents in the Xinjiang Police Files, first published by the Washington, D.C.-based Victims of Communism Memorial Foundation on May 24. The files contain information about Uyghurs detained in Xinjiang, though Musa and his son are not mentioned in the documents.


---


What can we do?

US Muslims should write to the leaders of Muslim countries to question Chinese Communist leaders,

Indonesia, Malaysia, Pakistan, Iran, Turkey and Afghanistan should discuss and question Chinese Communist regime.


---


USA Today

Day of Terror in Memphis, Tennessee.

MEMPHIS, Tenn. (AP) - A day of terror that left four dead and three wounded in a Tennessee city this week tore a hole in the hearts of those left behind: the grandmother of three children left without parents, the man who lay down beside his fallen best friend and refused to leave, the daughter whose wounded father is her "whole world."

Police have so far released few details of the rampage that sent Memphis into lockdown as a shooter drove around town for hours, opening fire on people and streaming some of the attacks on social media.

Police arrested 19-year-old Ezekiel Kelly on Wednesday night when he surrendered after a car chase and charged him with first-degree murder in the shootings.

Although several of the victims have been publicly identified by friends and relatives, police had released the name of only the first victim, Dewayne Tunstall, on Friday.



2022-09-13 Tue 12:31:01 ct


NewTrendMag.org