NewTrendMag.org News # 1790
[ Click on NEWS for back issues ][ OUR BOOKS ][ Contact ][ Previous Issue ]

16 Rabi' al Thani 1440 A.H. - December 23 2018 Issue # 51, Newsletter #1790

---


Hadith of the Week

Memorization of the Sacred.

Narrated Abu Huraira:r.a.
I said to Allah's Apostle "I hear many narrations (Hadiths) from you but I forget them." Allah's Apostle said, "Spread your Rida' (garment)." I did accordingly and then he moved his hands as if filling them with something (and emptied them in my Rida') and then said, "Take and wrap this sheet over your body." I did it and after that I never forgot any thing.

Bukhari" Volume 1, Book 3, Number 119: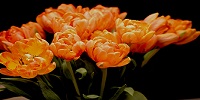 [With thanks to Sis. Kristi]


---


Political Prisoners :

AhmedAbdelSattar.org

FreeZiyadYaghi.info

FreeMasoudKhan.net

Civil Discord Show



---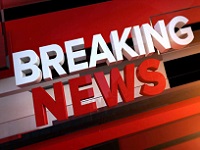 New Fighting Reported from Iraq

December 22. US air force came to the help of regime forces who were under attack south of Mosul by Islamic State fighters and were suffering heavy casualties. The mujahideen escaped the air attack by entering a tunnel.

December 23. Regime forces came under attack in Khanaqin only five miles from the Iran border in Diyala province. Reinforcements sent to a regime check point were hit by an IED.


---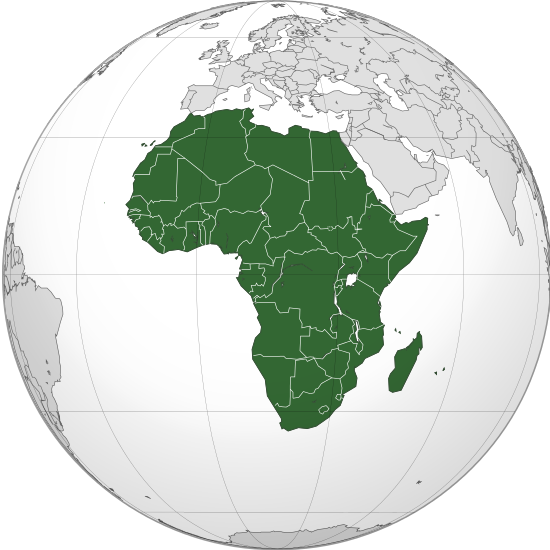 Sudan

Five days of rallies and protests have spread from the east coast to the capital, Khartoum and its twin city Omdurman.

Police has killed 22 people.

The protests began against rising prices but have now started opposing the dictator Bashir.

Meanwhile he has been visiting Assad. the tyrant of Syria.


---


Editorial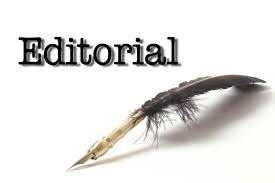 A disaster for the Muslim Establishment in America. Relates Directly to Arab politics.

Hamza Yusuf and "Imam" Magid vs CAIR-ISNA-ICNA courtesy of United Arab Emirates [UAE].

by Kaukab Siddique

December 22.
An estimated three to six million Muslims live in the United States. Over the decades of conflict between the US and the Muslim world,

America's Muslims have, by and large, been silent. Groups like CAIR and individuals like Hamza Yusuf have emerged to support the US government. Criticism and freedom of expression is allowed under the First Amendment to the US Constitution. Hence the silence of US Muslims regarding the atrocities being committed against the Muslim world have puzzled observers of Islam in America.

Decades back I pointed out, in cold print, that the major mosques in America were controlled by cliques allied to Saudi Arabia and the US government. Salient features of this sinister situation stand out. CAIR was funded with seed money by Saudi Arabia. At the height of sanctions against Iraq, when children were dying owing to lack of necessities, CAIR violated the sanctity of Ramadan by having iftar in the White House. After the 9.11 attacks, ISNA published a book in which along with condemnation of "terrorism," Muslims were reminded that Islam is a religion of peace. There was no persecution going on which would require such expression of "we are good guys."

Since then much has happened. Without research or investigation, CAIR published an outright condemnation of the Islamic State [IS] in the notoriously Zionist TIME magazine. CAIR and Hamza Yusuf's clique worked together. At ISNA conferences, Hamza Yusuf and Zaid Shakir were extolled as leaders of America's Muslims, along with Siraj Wahhaj and W.D. Muhammad.

Several ISNA conferences were officially supported by the White House.

Israel attacked Gaza three times, leaving behind devastation and death, including the slaughter of more than a thousand Palestinian children. Not only did ISNA, Hamza Yusuf, etc ignore the criminal nature of Israel, their support groups tried to enrich themselves off the suffering of Muslims by collecting funds after each tragic episode.

Hamza Yusuf went to the extent of claiming that denial of the Jewish "holocaust" story was tantamount to the denial of the Qur'an itself. His claim was published by the "liberal" Jewish periodical Forward.

With the pretext of "protecting the Muslims from radicalization." ISNA-CAIR brought US intelligence agents into Muslim communities.

ISNA and ICNA admitted in writing that for decades they had been working in support of the FBI. "Imam" Magid is leader of CAIR's most vaunted "Islamic" center in Virginia known as Adams Center. He was awarded a plaque by the FBI which he proudly displayed in his office. [It may still be there.]

America destroyed ENTIRE Muslim cities, Mosul in Iraq and Raqqa in Syria, without a word of protest from the CAIR=ISNA-ICNA-Hamza Yusuf-:"imam" Magid cliques. Iran and Russia destroyed eastern Aleppo and the towns around Damascus, with no voice rising from the American Muslim establishment. [Thus they would not speak even when so-called opponents of America did the dirty work.]

The Current Situation

UAE and Saudi Arabia have launched new initiatives which include open relationship with Israel and the suppression of peaceful Muslim organizations.

The people of Egypt rose up and deposed the dictator of Egypt Hosni Mubarak. In the elections which followed, Dr. Muhammed Morsi was elected president of Egypt. He was influenced by and close to the Ikhwan al-Muslimeen [Muslim Brotherhood]. Very soon the US and the Egyptian military saw that Morsi was peacefully but steadily taking steps towards the independence of Egypt and against control by Israel. The army, led by a munafiq, General Sisi, launched a coup against the lawfully elected government of Dr. Morsi.

The Muslim Brotherhood and its many supporters carried out "sit down" strikes against the coup. They were unarmed and peaceful. General Sisi carried out the biggest massacre of civilian protestors in Muslim history. Several thousand protestors were shot down and a reign pf terror was let loose against all alleged and actual opponents of the military and Israel. Tens of thousands were arrested, beaten, tortured and often raped.

The Saudis and their allies in the Gulf, Bahrain, Abu Dhabi, Dubai sensed danger from the influence of the Muslim Brotherhood as well as from the relations between Qatar, Turkey and Iran. They decided to use Saudi influence to crush what they saw as incipient supporters of "democracy." The Saudi idea was that supporters of the Muslim Brotherhood may/could demand human rights for Arab nations under despotic and tyrannical regimes. A Saudi dissident named Khashoggi had fled to America and was writing articles critical of the Crown Prince of Saudi Arabia for a leading American newspaper, The Washington Post.

Within that context, UAE decided to declare CAIR and its associates as "incipient terrorists" like the people in Egypt whom General Sisi had crushed.

In October 2018 Khashoggi was lured into the Saudi consulate in Turkey, strangled and dismembered. His body has disappeared.

The murder ostensibly ordered by the Crown Prince of Saudi Arabia, through his most trusted staff members, sent a sense of terror through the critics and opponents of the Saudi and UAE regimes..

In November 2018, UAE successfully bought out or split the pro-government Muslim groups in America. CAIR was condemned as a terrorist group by UAE but Hamza Yousuf, "imam" Magid and Imam Talib [from the W.D. group] were invited to a "peace" conference in Dubai. They did as ordered.

As usual, my critical analysis of the Muslim establishment has turned out to be accurate. Supporters of the CAIR/Muslim Brotherhood are now repeating what I wrote years back about the agenda of the Muslim establishment.

To top it all, Saudi Arabia and UAE have decided to fund Imran Khan, the new leader of Pakistan, to the tune of $6 billion and $3 billion respectively. Thus the Saudis have covered all the bases.


---


PAKISTAN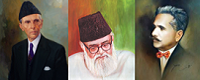 Muslims carrying gifts for Christians
LAHORE, Dec. 22; Secretary General, Jamaat e Islami, Liaqat Baloch, has said that there was no issue of the majority or the minority in Pakistan as they were living in an atmosphere of complete harmony.

He was speaking at a function for the distribution of Christmas gifts to the Christian community organized by the Al-Khidmat foundation.

Liaqat Baloch said that the Christians community had taken active part in the creation of Pakistan and it was patriotic. .

Christian leader Zahid Anwar, while speaking on the occasion, condemned the recent US administration report that the minorities in Pakistan were not free to practice their religion. He said that the minorities in this country were enjoying full freedom to practice their religion.

Price hike and Hindu Basant Culture coming from Imran Khan.
by Qaiser Sharif

LAHORE, Dec. 21; Ameer, Jamaat e Islami, Pakistan, Senator Sirajul Haq, has said that if the PTI government could not solve people's problems, it should admit its failure.
Addressing a press conference at Darul -Salam, Multan, he said that the masses had not voted for the PTI to unleash price spiral in which it became difficult for the common man to earn two times meals.

Sirajul Haq said the JI would launch a movement for a Southern Punjab province, however, he said, the previous Bahawalpur province should also be restored.

He said it was surprising that there had neither a flood nor an earthquake, nor was the country in a state of war, yet the Pak rupee was falling.

The JI Secretary General, Liaqat Baloch, JI chief for the Southern Punjab Dr Syed Waseem Akhtar, and other party leaders were also present.

He said the PTI had promised a change but the change the masses were experiencing was that of unending price hike and new taxes on every day.

He said that the nation was perplexed over the worsening economic crises in the country while the rulers were talking of Basant and merry making.

Sirajul Haq said that billions of rupees were being spent on the parliament but its legislation work was negligible. He said the PTI had promised ten million jobs for the youth but instead, hundreds of peoples were being rendered jobless through the anti encroachment drive.

He said the JI wanted the government to complete its five year term so that the problems of the people could be solved.

He said the opposition parties planned to launch a movement but the opposition leaders should first decide whether they wanted to grind their own axe or they had the public good in their mind.

The JI chief deplored that a suggestion to recognize Zionist Israel state had been made in the National Assembly while a Bill tabled by a Hindu MNA seeking ban on liquor had been sabotaged by the government and the opposition MNAs. He noted that the three major political parties in the parliament had joined hands to support the release of Christian woman Aasia Masih, who had been charged with blasphemy.

Earlier, while addressing the Friday congregation at Darul Salam mosque, Sirajul Haq said the JI was striving for a system in which it was easy to perform noble deeds and it was difficult to commit any wrong or sinful act. He said that this effort was also a kind of Jehad.


---


IDREES
LAHORE, Dec. 21: Deputy Chief of the Jamaat e Islami, Hafiz Muhammad Idrees, has said that the Punjab government decision to allow Basant, a Hindu festival, was in conflict with the PTI claim of building Pakistan a Madina like state. Addressing Friday congregation at Mansoora mosque, he said that Lahore High Court ban on Basant was an appreciable decision and allowing kite flying would inevitably cause deaths and injuries to scores of young men besides general public. He said that if Basant was allowed, nobody would be able to check its related evils like merry making, wine and dance.

Hafiz Muhammad Idrees said it seemed that the rulers cared neither for human lives nor the courts decisions.
He appreciated Prime Minister Imran Khan's phone call to the UN Secretary General, for taking notice of Indian troops' atrocities over Kashmiris. He urged the government to activate its ambassadors all over the world for raising their voice for the solution of the Kashmir issue.
He said that the Indiana forces were firing straight on the Kashmiris and it was Pakistan government duty to raise voice on the issue before the UN and other world forums being a permanent party of the issue.

Hafiz Muhammad Idrees condemned the attitude of the government as well as well as Opposition MNAs on the bill presented by Hindu member Dr Ramesh Kumar suggesting ban on liquor. He said that Dr Ramesh Kumar had thanked the MMA members for supporting the bill.


---


War News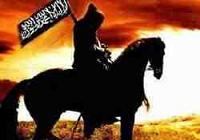 Kashmir
December 21-23. Indian army has cordoned off several towns after large crowds came out to
protest against the killing of 6 "militants" by the army.

---


Syria

President Trump Announced on December 19: Islamic State has been Defeated!


December 21-23:

In the eastern suburb of Hajin
ISIS is counterattacking in attempts to take back the city.
Heavy fighting continues.
ISIS is also pushing back SDF in three other areas near the Euphrates river.
American air and ground forces are actively helping SDF.
[Also see conclusiom of this report.]



December 20.

In the ruins of al-Raqqa, hundreds of bodies have been found of civilians and some IS fighters who were all killed when the US air force and Kurdish artillery destroyed the entire city which was once the capital of the Islamic State.



December 21-23.

Assad's Iranian and Hizb forces are shelling 6 Islamic towns in northern Hama and Idlib provinces.



December 19.

An Islamic group supported by Uzbek Muslim snipers attacked a checkpoint of Assad's troops at al-Masasneh in northern Hama province. At least 11 of Assad's troops were killed. The mujahideen withdrew without loss in the fog.This is a small mujahideen group known as jaysh al-Izza which was attacked by Assad shia forces 40 days back. This was retaliation for that.



December 19.

SDF commanders are considering if 2080 women and children and 1100 captured militants from about 40 countries who were part of ISIS should be released. The countries they came from are refusing to take them back. They were captured by SDF during two years of fighting along the banks of the Euphrates river.

Turkey has offered to not carry out the military operation it has prepared in mid northern Syria along the Manbig city if the Kurds [YPG, SDF etc] withdraw by 30 kms.


After the fall of Hajin last week, Islamic State fighters still control three towns and six villages along the southern Euphrates river.Also, IS forces are mobilizing in the desert of eastern Homs province and in the desert south of Damascus,

It would cause many losses for the Kurds if they try to capture them without American support. The Kurds also fear a big advance by Syrian mujahideen forces supported by Turkey.

Reports indicate that Trump probably wants Turkey to destroy the remaining Islamic State fighters.

Russia and Iran are being given a free hand if Turkey allows them to attack the 4 provinces mostly under Islamic factions: Idlib, northern Hama, northwestern Aleppo and northeastern Latakia.


---


Nigeria
Thousands have died in Army Detention camps.
Shias also victimized.
Islamic State fighters are forcing Nigerian army to retreat.

Amnesty International has exposed the vast genocidal actions of the Nigerian army against the Islamic populations of the north who support Boko Haram. In one army camp alone nearly 1200 family members and supportets of Boko Haram held hostage by the army have died, Here is an description of one of the tragic death camps obtained by Amnesty from eyewitness accounts:

"At the military detention facility at Giwa barracks, Maiduguri, cells were overcrowded. Diseases, dehydration and starvation was rife. At least, 240 detainees died during the year. Bodies were secretly buried in Maiduguri's cemetery by the Borno State Environmental Protection Agency staff. Among the dead were, at least, 29 children and babies, aged between newborn and five years."

However the situation has turned against the army with many Boko Haram fighters joining the Islamic State. In new tactics, IS is attacking army camps. As New trend noted in its November 25 issue, more than 100 Nigerian elite troops were killed in a surprise attack by IS on Metele military camp in Borno State.

LATEST:
December 18, in the latest IS attack in Borno State, 12 Nigerian troops are reported killed and more injured.

The Nigerian government has protested strongly against
Amnesty International's reports of atrocities in displaced person's camps. It is also threatening to close down Amnesty offices in Nigeria.

The army's atrocities against the Shia movement led by Sheikh Zakzaky have been verified by a video. In October this year, the army opened fire on unarmed protestors calling for the release of the Shia leader Zakzaky. The army claimed only 3 were killed but study of the video shows between 29 and 49 killed, including women. The firing was at point blank range.

The army's claim of only 3 killed was not challenged in Nigeria because Shias are highly unpopular in Nigeria and support for them from Iran has branded them as foreign agents. However, the video shows the reality that they have been victimized.

The army has also mistreated and killed some of the supporters of the breakaway movement for Biafra [eastern Nigeria].


---


Guidance by Sis. Yasmin.

Grades and Levels of Faith

Abu Sa'id Al-Khudri (May Allah be pleased with him) said...

Prophet ~ (Peace Be Upon Him) said...

'The dwellers of 'Jannah' will look at those in the upper abodes above them as you look at a shining star which remains in the eastern or western horizon...
such will be the difference in superiority which some of them have over others.'

PROPHET ~ (Peace Be Upon Him) was asked...

' Will those be the dwellings of the Prophets which no one else will be able to reach' ?

Prophet ~ (Peace Be Upon Him) replied...

'Yes, but by Him in whose hand my soul is men who believed in Allah and acknowledged the truthfulness of the Messengers will reach them.'

[Source: Al-Bukhari and Muslim] Book # 20 ~ Hadith # 1887]

A Little Note:

In 'Jannah', people will have different grades according to the strength of their Belief and love of Allah {Azza Wa Jall} Some people will be on a position near that of the Prophets.

May Allah [Azza wa Jall] grant us such lofty places... Allah Humma Ameen.

~SALAAMS TO ALL~

~COURTESY SIS YASMIN~

Say, 'Indeed, my Prayer, my Rites of Sacrifice,
my Living and my Dying are for ALLAH, Lord of the Worlds'.
{'Quran'~Surat Al-'An'am -# 6-162.}



2018-12-24 Mon 07:38:07 ct


NewTrendMag.org